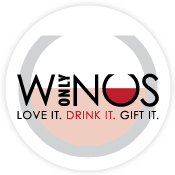 A LITTLE ABOUT WINOS ONLY …
Great … Me Too!

You're In The Right Place!
I am definitely Wine Obsessed! We're talking about the ultimate eat, sleep, live and die WINO type. Ok, maybe that's a bit of an exaggeration, but I'm close. To the point where one day, I sat down and thought about it (over wine of course) and said … "Hey, I could do something really fun with this!" Here's a bit about Winos Only and how it began.
Hi there! My name is Collin and I am the Head Wino! I am a freelance graphic designer who's been creating fun & humorous wine label downloads and selling them part-time on Etsy since 2011. My former shop, known as Gifted Labels, is where it all started … and where my wine labels were once featured on the Today Show! That's right, in a Cathy Lee and Hoda segment for "Creative House Warming Gifts". (You can check out the video below.)
Well that was a lot of fun, and I still sell my wine label downloads, but I just felt like I had so much more to offer in the way of fun and humorous wine gifts … For the other dedicated WINOS our there! So I revamped and remodeled … And changed the name to Winos Only to be able to expand my line of fun wine themed products for the completely wine obsessed!
WINE GIFTS

+

WINE HUMOR

+

WINE THERAPY
Thanks for stopping by to learn more about Winos Only. Please look through my shop and I hope you enjoy … and buy! ? And make sure to sign up for our NEWSLETTER for tons of great new gift ideas for the completely obsessed wino! I've got a lot of fun stuff in the works!
Cheers!
ONCE FEATURED ON THE TODAY SHOW
Under my former shop name … Gifted Labels … My printable wine labels were featured on The Today Show with Kathy Lee & Hoda!