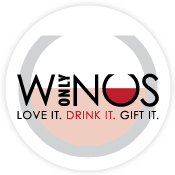 Thank you for shopping with Winos Only! Below are the answers to a few common questions related to orders, payment, delivery, returns and general shop policies.
PAYMENT POLICY
Winos Only currently accepts all major credit cards and Paypal payments.
SHIPPING POLICY
FOR DIGITAL DOWNLOAD PRODUCTS – If purchasing one of our Digital Download Products, a link will be sent to the email provided at time of purchase to download a high-quality PDF. NO PHYSICAL ITEMS WILL BE SHIPPED … THEY ARE INSTANT DOWNLOAD FILES ONLY!
FOR WINO WEAR & WINO GEAR – If purchasing one of our Wino Wear or Wino Gear products, your order will be processed, printed and shipped, on average, within 3-5 business days.
ESTIMATED SHIPPING DELIVERY TIMES:
USA: 5-8 business days
Canada: 6-12 business days
World: 10-20 business days
REFUND POLICY
REFUND FOR DIGITAL DOWNLOAD PRODUCTS:
REFUNDS CAN ONLY BE OFFERED IF the file has not yet been downloaded. If you've already accessed the file, NO REFUNDS will be given.
REFUNDS, RETURNS OR CANCELLATIONS FOR SHIPPED PRODUCTS:
REFUNDS – We do not refund orders for buyer's remorse! Should you receive a misprinted/damaged/defective product, please contact us at [email protected] and we will provide you with next steps to exchange your order.
RETURNS – We cannot accepted returns. Exchanges will only be authorized for defective merchandise. To be considered for an exchange, you must first contact Winos Only AND send pictures indicating the damage to [email protected]. Once your exchange is approved, we will send you an email with the next steps. You will receive the same color/style/size that was originally ordered. All requests for an exchange must be received by Winos Only within 7 business days of delivery receipt.
CANCELLATIONS – We cannot accept cancellations.
COLOR VARIANCE ON DIGITAL PRODUCTS:
Please note that every computer monitor displays color differently, just as every printer prints color differently. We cannot guarantee your printed piece will match the color you see on the screen due to these variations.
*** COPYRIGHT ***
All designs, artwork, items, listings and content included in the Winos Only shop are the property of Winos Only (formerly Gifted Labels). **These items are for personal use only – you may NOT resell, distribute or copy any of the above mentioned items – printed or electronically.